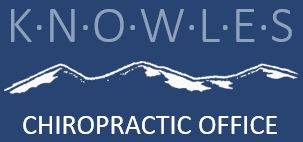 "I started with Dr. Knowles over two years ago for a running injury. He clearly explained the issue and how he would treat it. In the end, he got me back into a pain-free running state. Excellent service, friendly and professional."
Knowles Chiropractic Office
950 North Phoenix Road, Suite C-103
Medford OR 97504

Phone/Fax: 541-500-1505
Recently in a car accident? We can help.
If you or a family member have been injured in an auto accident, you need care! We understand that car accidents can be traumatic physically as well as financially. We can help with getting you correct information to take care of your medical-related expenses and finances.
At Knowles Chiropractic, we have over 35 years of experience working with auto accident cases and settlements. We can bill your auto insurance directly, arrange an auto accident settlement contract, or work with your regular healthcare insurance so you can begin treatment immediately.
Give us a call to schedule with Dr. Knowles to discuss the specifics of your case.
Oregon is a no-fault state. What does that mean for my auto accident?
This means that no matter who is at fault in an auto accident, your own personal auto insurance will cover your medical treatment.